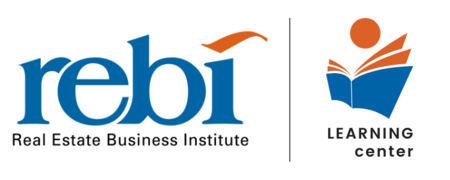 Real Estate Business Magazine
Real Estate Business is today's most relevant and essential publication for real estate professionals. This bimonthly digital magazine is published by REBI, and subscriptions are free! The informational needs of our readers are served through a mix of news, features, professional opinions, and practical columns. Click below to view the archives (current issue available to all HERE, archives for members only) and, if you're not already, subscribe today!
Archived issues are listed below. Use "Search this List" above to find a specific issue or individual article. For articles, top searches include coaching strategies, listing strategies, recruiting strategies, sales strategies, and technology.
---

Subscribe via RSS
REB Magazine - 2023 September/October Issue

Do's & Don'ts Using AI; What's New in Recruiting; Technology: Agents Drone On and On; Listing Strategies: Turning the Low Inventory Lull on Its Head; Sales Strategies: Technology Meets Tradition: Using AI Responsibly

You must log in to access content.

REB Magazine - 2023 July/August Issue

How to Price a Unique Listing; Best Way to Sell Green Home Listings; Technology: The Oddest Home Tech Your Colleagues Have Tried to Explain to Buyers; Listing Strategies: Your Days on Market Tells You Something: But What?; Sales Strategies: Mastering the Art of Working with Buyers - Strategies for Success

You must log in to access content.

REB Magazine - 2023 May/June Issue

6 New Trends in Marketing; What is Your Website Actually Doing for You?; Technology: Tech to Help You Get Home Safely Every Night; Recruiting: Your Blockbuster Agent Used to Do What?; Sales Strategies: How to Handle Objections Effectively

You must log in to access content.
| Access Date | Quiz Result | Score | Actions |
| --- | --- | --- | --- |
Quick Links
Need help?
Please note, our office hours are:
Monday through Friday
8:00am - 4:30pm (Central)
[{"type":"text","required":true,"label":"Name","className":"form-control","name":"name","subtype":"text"},{"type":"text","subtype":"email","required":true,"label":"Email","description":"We will contact you using this email address.","className":"form-control","name":"email"},{"type":"textarea","required":true,"label":"How Can We Help?","className":"form-control","name":"textarea-1644925585480","subtype":"textarea"}]
Contact Us