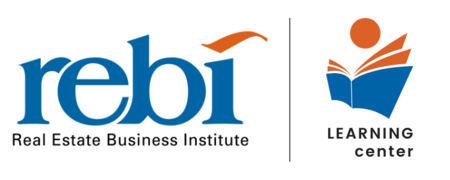 Real Estate Business Magazine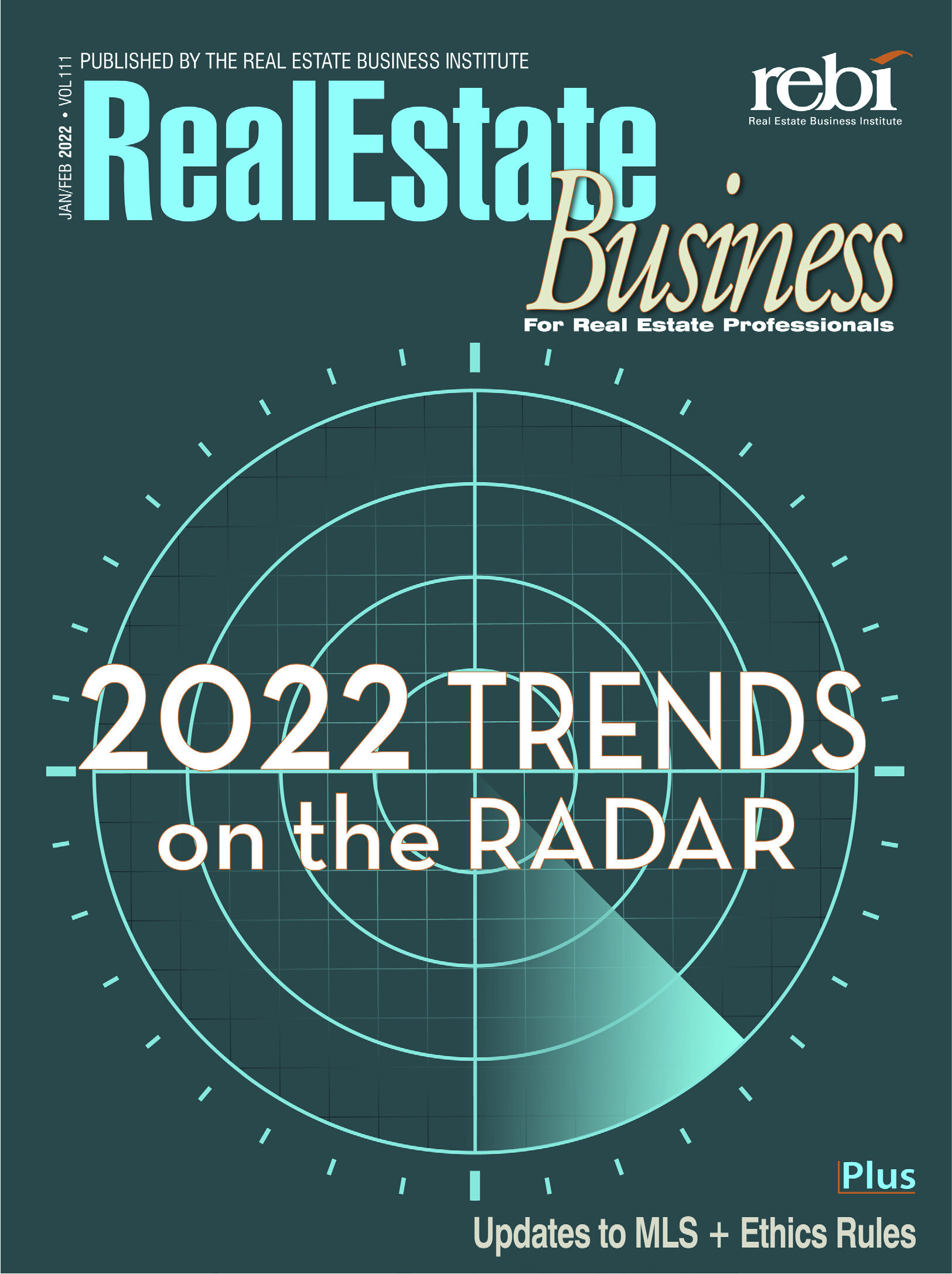 Real Estate Business is today's most relevant and essential publication for real estate professionals. This bimonthly digital magazine is published by REBI, and subscriptions are free! The informational needs of our readers are served through a mix of news, features, professional opinions, and practical columns. Click below to view the archives (current year available to all, previous years for members only) and, if you're not already, subscribe today!
Archived issues are listed below. Use "Search this List" above to find a specific issue. NOTE: Individual articles are currently being added to the Learning Center and will be searchable in the near future. Stay tuned!
---

Subscribe via RSS
REB Magazine - 2022 November/December Issue

JoAnne Poole: A Mentor by Example. The Market is Shifting Dramatically - Are You?. Technology: 19 Podcasts Making Your Peers More Successful. Listing Strategies: Staging - What's In and What's Out. Sales Strategies: How to Eliminate Time Wasters for Good.

You must log in to access content.

REB Magazine - 2022 September/October Issue

Doing Your Part - Civility & Respect in Real Estate. 10 Ways to Ratchet Back Stress. Coaching Made Easier. Listing Strategies: When Closings Get Messy. Sales Strategies: Filling the Holes in Your Leaky Bucket.

You must log in to access content.

REB Magazine - 2022 July/August Issue

Who Coaches and Mentors the Mentors and Coaches?. 6 Ways to Keep Your Team from Bleeding Profit. Recruiting: 8 Steps to Reach Your Diversity Goals. Technology: Why Agents Are Jumping on TikTok. Sales Strategies: John's Favorite Sales Meetings - Time for a Tune-Up?

You must log in to access content.
| Access Date | Quiz Result | Score | Actions |
| --- | --- | --- | --- |
If you purchased an online CRB, SRS, C-RETS and/or RENE course on the former Center for REALTOR® Development site (prior to February 15, 2022), click here to access. Courses will remain available for 12 months from the initial purchase.
Quick Links
Need help?
Please note, our office hours are:
Monday through Friday
8:00am - 4:30pm (Central)
[{"type":"text","required":true,"label":"Name","className":"form-control","name":"name","subtype":"text"},{"type":"text","subtype":"email","required":true,"label":"Email","description":"We will contact you using this email address.","className":"form-control","name":"email"},{"type":"textarea","required":true,"label":"How Can We Help?","className":"form-control","name":"textarea-1644925585480","subtype":"textarea"}]
Contact Us