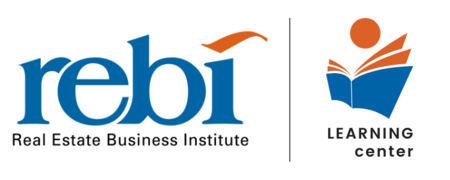 Virtual Course | Team Leadership (August 24 - 25, 2022)

---
REGISTRATION: $199
---
Delivered in a live, virtual format over two days as follows:

Wednesday, August 24 & Thursday, August 25, 2022
11:00 am - 2:30 pm each day (Pacific)
12:00 pm - 3:30 pm each day (Mountain)
1:00 pm - 4:30 pm each day (Central)
2:00 pm - 5:30 pm each day (Eastern)

---
Today's team leaders must deal with a myriad of challenges, such as managing turnover, training and mentoring — in addition to running a successful and profitable business. To be successful, you must develop and implement a leadership strategy that addresses these challenges and have the flexibility to adapt to different personalities and different situations. This course is designed to help you understand the different management and leadership techniques and apply them to everyday situations.
Topics covered:
Identify and evaluate your leadership style.
Understanding the team success model.
Developing skills – how to build top performing teams.
How to help your team reach peak performance.
How to retain top performing team members and keep your best people.
Coaching, mentoring and accountability to align team members with the team culture.
Adjusting your leadership style based on the individual and the situation.
Harness performance strategies to ensure your team reaches its full potential.
This is a virtual classroom. Appropriate classroom behavior is expected.
Please

keep your audio on mute

until you are called on to speak. This will help limit background noise.
If you would like to use the "chat" feature, remember it is public, and a record of the chat is kept and archived.
Your

video must remain ON at all times

for monitoring purposes. Any student who does not remain on camera for the entire course will NOT receive credit for attendance. There are no exceptions to this policy.
You must

arrive on time for all sessions and breaks and you are expected to stay until the end

. Arriving late and/or leaving early will result in no course credit. There are no exceptions to this policy. We are able to track all login and logout times of every attendee.
Avoid distractions such as your phone, keyboard, other devices, etc.
Use meeting cues such as "raising hand" virtually.
If you need to step away for a few minutes, send a private chat to the instructor or course monitor to let them know.

Video and audio recording is not permitted

.
The instructor and/or monitor reserves the right to remove you from the session if you do not adhere to the policies for this virtual offering.
If you are removed, you will not be readmitted.
CE CREDIT
There is no CE available for this virtual/live course.
---
C-RETS CREDIT
You must be in attendance the entire time to receive credit. If you log in late, leave early, or are NOT on camera, no credit will be awarded, and no partial credit is granted for this Course. There are no exceptions. Click here for more information on the C-RETS certification and requirements.
---
CANCELLATION / REFUNDS
A refund, less a $50 processing fee, will be extended if cancellation notice is received by close of business on the Friday before the course. No refunds will be issued after that date.
Key:

Complete

Next

Failed

Available

Locked