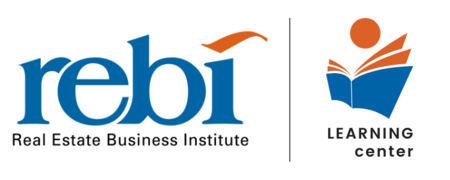 microEd | Sexual Harassment Prevention Training
---
There is no continuing education (CE) available for this microEd offering.

This Course has 12 Lessons
---
Using interactive materials and compelling stories, this comprehensive course covers how you can build and maintain a respectful workplace that's free of harassment and discrimination.
First, you'll learn what a respectful workplace looks like, how to distinguish between harassment and discrimination, and what anti-discrimination laws are in place. Then, we'll dig into what sexual harassment is, how you can prevent it, and what you can do to combat inappropriate behavior as an employee, agent, and a manager.
While this course is designed to comply with the most state regulations for sexual harassment prevention training, please reference the regulations that apply to your company to ensure compliance. Many states require a live Q&A and feedback mechanism, so you may need to supplement this course with those elements to comply with regulations in your state.
Lessons:
Building a Respectful Workplace
What Is Harassment vs. Discrimination?
4 Workplace Anti-Discrimination Laws
What is Sexual Harassment?
Prohibited Behaviors and Consequences
What to Do If You're Being Sexually Harassed at Work
Bystander Intervention
Next Steps
Preventing Sexual Harassment as a Supervisor
Responding to Sexual Harassment Complaints
Final Quiz
Conclusion
Please review the following requirements and be sure your system and networks are up to date.

General Recommendations:
Your browser must support HTML-5. To test and detect your browser version, go to html5test.com
Use a PC or MAC with a current, updated Browser.
Disable popup blockers in your web browser settings.
Wifi is not recommended. WiFi signal strength can vary causing bandwidth to increase or decrease. A wired connection gives a consistent signal and consistent bandwidth providing a better experience.
There is audio (sound) with this course. Be sure your computer is equipped with speakers and they are not muted.
System Requirements for the Best Experience:
2 GHz Dual Core CPU Processor or faster
4 GB RAM (Greater than 4 GB is a benefit)
Windows 10 or later
Mac OS X 10.14 or later
iOS 12 or later
Wired Internet connection
Browser Requirements:
Chrome, Firefox and Edge are continuously updated by their publishers. For the best experience, use the most current version.
Current versions of Chrome
Current versions of Firefox
Current versions of Edge
Safari 14 or later
Register

Non-member - $24.95
CRB Candidate - $14.95
CRB Designee - Free!
CRB & SRS Candidate - $14.95
CRB & SRS Designee - Free!
SRS Candidate - $14.95
SRS Designee - Free!
C-RETS/RENE Certified - $14.95
Key:

Complete

Next

Failed

Available

Locked