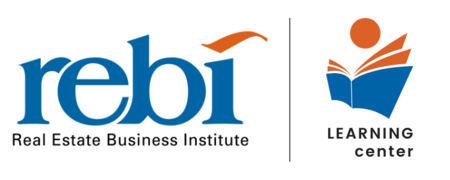 microEd | Resolving Conflict
---
There is no continuing education (CE) available for this microEd offering.

This Course has 7 Lessons
---
At best, workplace conflict stifles communication and productivity. At its worst, tensions escalate to aggression and bullying. That's why it's important to address conflict quickly.
In this course, you'll learn common sources of discord and some typical responses to it. You'll also discover techniques to resolve conflict, address anger, and stop abusive behavior.
Differences between teammates actually demonstrate a diversity of strengths and ideas. Learning to bridge contrasting perspectives with empathy and understanding are key to your team's productivity and effectiveness.

Lessons:
Common Causes of Conflict in the Workplace
Understanding How People Deal With Conflict
6 Steps to Mediate Conflict Between Employees and Agents
Dealing With Frustrated or Angry Employees and Agents
A Manager's Guide to Dealing With Abusive Behavior
Conflict Resolution Tips and Techniques
Summary
Please review the following requirements and be sure your system and networks are up to date.

General Recommendations:
Your browser must support HTML-5. To test and detect your browser version, go to html5test.com
Use a PC or MAC with a current, updated Browser.
Disable popup blockers in your web browser settings.
Wifi is not recommended. WiFi signal strength can vary causing bandwidth to increase or decrease. A wired connection gives a consistent signal and consistent bandwidth providing a better experience.
There is audio (sound) with this course. Be sure your computer is equipped with speakers and they are not muted.
System Requirements for the Best Experience:
2 GHz Dual Core CPU Processor or faster
4 GB RAM (Greater than 4 GB is a benefit)
Windows 10 or later
Mac OS X 10.14 or later
iOS 12 or later
Wired Internet connection
Browser Requirements:
Chrome, Firefox and Edge are continuously updated by their publishers. For the best experience, use the most current version.
Current versions of Chrome
Current versions of Firefox
Current versions of Edge
Safari 14 or later
Register

Non-member - $24.95
CRB Candidate - $14.95
CRB Designee - Free!
CRB & SRS Candidate - $14.95
CRB & SRS Designee - Free!
SRS Candidate - $14.95
SRS Designee - Free!
C-RETS/RENE Certified - $14.95
Key:

Complete

Next

Failed

Available

Locked