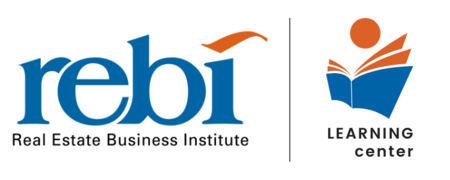 microEd | How to Recognize and Overcome Bias - Featuring Bestselling Author Dr. Jennifer Eberhardt
---
There is no continuing education (CE) available for this microEd offering.

This Course has 6 Lessons
---
Categorization is universal. With so much information and stimuli coming our way, the brain's instinct is to sort it quickly and efficiently. These shortcuts are helpful when deciding important things like what might be dangerous or even little things like what breakfast cereal to buy. But when our brains use shortcuts to categorize people based on surface traits, it's called unconscious or implicit bias. These biases, when unexamined, can lead to stereotyping and discrimination—ultimately harming productivity, morale, and retention at work. In this course, you'll look at the brain functions that cause bias, and the real and harmful consequences of even unintentional bias—including messages from bestselling author and psychologist Dr. Jennifer Eberhardt. You'll also learn about common bias types. Finally, you'll get strategies to break out of these mental habits and enjoy a more productive, engaging workplace and community. By bringing awareness to our unintentional assumptions, we can address and overcome the effects of implicit bias.
Lessons:
Unconscious Bias: When Our Brain Gets in the Way
Recognizing 5 Types of Unconscious Bias
The Consequences of Bias
Check Your Understanding
How to Overcome Unconscious Bias
Summary
Please review the following requirements and be sure your system and networks are up to date.

General Recommendations:
Your browser must support HTML-5. To test and detect your browser version, go to html5test.com
Use a PC or MAC with a current, updated Browser.
Disable popup blockers in your web browser settings.
Wifi is not recommended. WiFi signal strength can vary causing bandwidth to increase or decrease. A wired connection gives a consistent signal and consistent bandwidth providing a better experience.
There is audio (sound) with this course. Be sure your computer is equipped with speakers and they are not muted.
System Requirements for the Best Experience:
2 GHz Dual Core CPU Processor or faster
4 GB RAM (Greater than 4 GB is a benefit)
Windows 10 or later
Mac OS X 10.14 or later
iOS 12 or later
Wired Internet connection
Browser Requirements:
Chrome, Firefox and Edge are continuously updated by their publishers. For the best experience, use the most current version.
Current versions of Chrome
Current versions of Firefox
Current versions of Edge
Safari 14 or later
Register

Non-member - $24.95
CRB Candidate - $14.95
CRB Designee - Free!
CRB & SRS Candidate - $14.95
CRB & SRS Designee - Free!
SRS Candidate - $14.95
SRS Designee - Free!
C-RETS/RENE Certified - $14.95
Key:

Complete

Next

Failed

Available

Locked