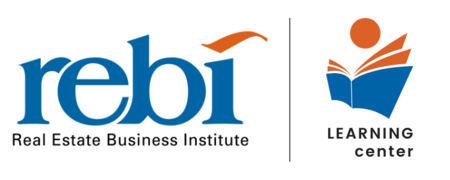 microEd | Cultural Sensitivity in Customer Service
---
There is no continuing education (CE) available for this microEd offering.

This Course has 15 Lessons
---
Every day, businesses interact with people across a variety of cultures -- from the call center employee taking complaints from across the globe to the barista taking orders from a customer in front of them. These exchanges can strengthen or ruin a business deal. That's why it's crucial to learn to practice cultural sensitivity in customer service.

In this course, explore the benefits of cultural sensitivity and get practical tools to excel in cross-cultural communication and customer service. These skills help create connections amid differences, an understanding of cultural cues, and respect for cultures different from our own.

Lessons:

Course Introduction
Why Cultural Sensitivity Matters in Customer Service
Introduction: Exceptional Customer Service Across Cultures
Emotion
Building Trust
Decision-Making
Persuasion
Time
Section Check In
Communicating with Cross-Cultural Customers
Verbal and Written Communication
Nonverbal Communication
Section Check In
Confronting Cultural Bias in Customer Service
Summary
Please review the following requirements and be sure your system and networks are up to date.

General Recommendations:
Your browser must support HTML-5. To test and detect your browser version, go to html5test.com
Use a PC or MAC with a current, updated Browser.
Disable popup blockers in your web browser settings.
Wifi is not recommended. WiFi signal strength can vary causing bandwidth to increase or decrease. A wired connection gives a consistent signal and consistent bandwidth providing a better experience.
There is audio (sound) with this course. Be sure your computer is equipped with speakers and they are not muted.
System Requirements for the Best Experience:
2 GHz Dual Core CPU Processor or faster
4 GB RAM (Greater than 4 GB is a benefit)
Windows 10 or later
Mac OS X 10.14 or later
iOS 12 or later
Wired Internet connection
Browser Requirements:
Chrome, Firefox and Edge are continuously updated by their publishers. For the best experience, use the most current version.
Current versions of Chrome
Current versions of Firefox
Current versions of Edge
Safari 14 or later
Register

Non-member - $24.95
CRB Candidate - $14.95
CRB Designee - Free!
CRB & SRS Candidate - $14.95
CRB & SRS Designee - Free!
SRS Candidate - $14.95
SRS Designee - Free!
C-RETS/RENE Certified - $14.95
Key:

Complete

Next

Failed

Available

Locked