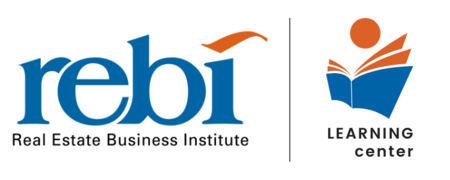 microEd | Advanced Problem-Solving
---
There is no continuing education (CE) available for this microEd offering.

This Course has 7 Lessons
---



Exceptional problem-solvers don't just rely on gut instinct. Rather, they've built up a repertoire of skills, strategies, and processes, along with the ability to identify which problem-solving approach—or combination of approaches—will work best to navigate a given situation. In other words, being able to solve problems isn't a natural talent—it's a skill that anyone can learn.

In this course, we'll focus on sharpening problem-solving skills to help you deal with challenges big and small. Whether you're new to problem-solving or just want to improve your skills, this course is packed with valuable information and proven strategies that will set you up for success. We'll cover topics like divergent and convergent thinking, the benefits and risks of using heuristics in problem-solving, how to reframe problems to find creative solutions, and how to use design thinking to take a human-centered approach to solving complicated problems.


Lessons:

Introduction
Divergent vs. Convergent Thinking
The Risk of Heuristics in Problem-Solving
Reframing Problems for Innovative Solutions
Design Thinking vs. Traditional Problem-Solving
Knowledge Check
Summary
Please review the following requirements and be sure your system and networks are up to date.

General Recommendations:
Your browser must support HTML-5. To test and detect your browser version, go to html5test.com
Use a PC or MAC with a current, updated Browser.
Disable popup blockers in your web browser settings.
Wifi is not recommended. WiFi signal strength can vary causing bandwidth to increase or decrease. A wired connection gives a consistent signal and consistent bandwidth providing a better experience.
There is audio (sound) with this course. Be sure your computer is equipped with speakers and they are not muted.
System Requirements for the Best Experience:
2 GHz Dual Core CPU Processor or faster
4 GB RAM (Greater than 4 GB is a benefit)
Windows 10 or later
Mac OS X 10.14 or later
iOS 12 or later
Wired Internet connection
Browser Requirements:
Chrome, Firefox and Edge are continuously updated by their publishers. For the best experience, use the most current version.
Current versions of Chrome
Current versions of Firefox
Current versions of Edge
Safari 14 or later
Register

Non-member - $24.95
CRB Candidate - $14.95
CRB Designee - Free!
CRB & SRS Candidate - $14.95
CRB & SRS Designee - Free!
SRS Candidate - $14.95
SRS Designee - Free!
C-RETS/RENE Certified - $14.95
Key:

Complete

Next

Failed

Available

Locked