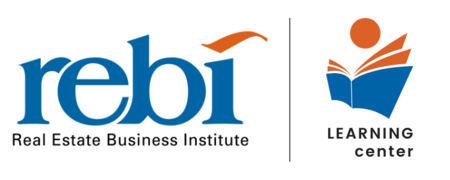 Virtual Course | Real Estate Professional Asst (Mar 30 - Apr 7, 2022)
Includes a Live Event on 03/30/2022 at 1:00 PM (CDT)

$175 Registration Fee

Space is limited for this Virtual Course
Instructor: Cynthia DeLuca
---
Delivered virtually in four 3.5 hour sessions:
Wednesday, March 30, 2022
Thursday, March 31, 2022
Wednesday, April 6, 2022
Thursday, April 7, 2022

1:00pm to 4:30pm CENTRAL each day
(beginning at 11:00am Pacific, 12:00pm Mountain, 2:00pm Eastern)
---
Have you heard about our new course for assistants? The Real Estate Professional Assistant Certificate course* is designed to sharpen current professional assistant's skills or jumpstart an aspiring assistant's career. As a result, the assistant will become an irreplaceable part of the agent's business plan or team, and help manage risk.

Get your assistant registered for this virtual course premier taking place across four total days, and spit into two parts ... Part 1a and 1b on March 31-31 and Part 2a and 2b on April 6-7 (3-1/2 hours each day). Attendees must be present all 4 days of the course in order to earn their certificate.

*The Real Estate Professional Assistant Certificate course was developed by REBI in partnership with the National Association of REALTORS® / Center for REALTOR® Development.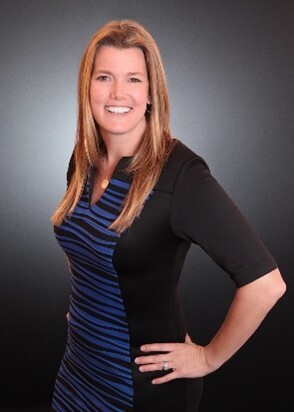 Cynthia DeLuca
SRS
Cynthia DeLuca has sold thousands of properties, managed over 135 Realtors, and educated tens of thousands of real estate professionals. After selling her real estate brokerage, Cynthia decided to focus her career on helping other Realtors reach a higher potential. She has been there, done that, walks the talk and loves to share her experiences with others so they can excel in their career.
Cynthia's love of real estate goes beyond her professional career. Cynthia purchased her first rental property almost 20 years ago and as the saying goes, the rest is history. She now manages a portfolio of rental properties together with her husband.
After being asked a multitude of times how she got started, Cynthia wrote a book called The High Heels Landlord, available on Amazon. Her second book, released in late 2018, named Fill'er Up, is also available on Amazon.
Cynthia has been featured in both Florida Realtor® Magazine and the National Realtor® Magazine. She has received the prestigious Florida Realtor's Educator of the Year award along with the Orlando Regional Realtor Association's Educator of the Year award.

Cynthia's passion is property management and investment properties. In her spare time, she collects more rental properties and visits her favorite hangout, Lowe's.
For more information, please visit: www.CynthiaDeLuca.com.
$i++ ?>
This is a

virtual classroom. Appropriate classroom behavior is expected.

Please keep your audio on mute until you are called on to speak. This will help limit backround noise.
If you would like to use the "chat" feature, remember it is

public, and a record of the chat is kept and archived.

Your video must remain ON at all times for monitoring purposes. Any student who does not remain on camera for the entire course will NOT receive credit for attendance. There are no exceptions to this policy.
You must

arrive on time for all sessions and breaks and you may not leave early

. Arriving late and/or leaving early will result in no course credit. There are no exceptions to this policy. We are able to track all login and logout times of every attendee.
Avoid distractions such as your phone, keyboard, other devices, etc.
Use meeting cues such as "raising hand" virtually.
If you need to step away for a few minutes, send a private chat to the instructor or course monitor to let them know.

Video and audio recording is not permitted

.
The instructor and/or monitor reserves the right to remove you from the session if you do not adhere to the policies for this virtual offering.
If you are removed, you will not be readmitted.
CE CREDIT: There is no CE available for this course.

CERTIFICATE CREDIT: You must be in attendance the entire time to earn the certificate. If you log in late, leave early, or are NOT on camera, no credit will be awarded, and no partial credit is granted for this Course. There are no exceptions.
---
REFUNDS: A refund, less a $50 processing fee, will be extended if cancellation notice is received by close of business on the Friday before the course. No refunds will be issued after that date.
Register

Non-member - $175
CRB Candidate - $175
CRB Designee - $175
CRB & SRS Candidate - $175
CRB & SRS Designee - $175
SRS Candidate - $175
SRS Designee - $175
C-RETS/RENE Certified - $175
Key:

Complete

Next

Failed

Available

Locked
This content will not be available until 03/28/2022 at 12:00 PM (CDT)